B.Tech in Civil Engineering ( CE )

ABOUT THE DEPARTMENT
B.Tech (4 Years) in department of Civil Engineering established in the year 2014 having intake of 60 at present. It possesses good infrastructural facilities, well-equipped laboratories, highly qualified and dedicated faculty and the atmosphere conducive for research activities. Civil Engineering includes design, development, manufacture, management, and control of engineering systems, subsystems, and their components. Typically the manufacturing, power, aerospace, automotive, materials, and processing industries employ mechanical engineers. As a result of the recent rapid expansion of technology, civil engineers also have become increasingly involved in computer aided design and visualization; robotics; bioengineering; environmental engineering; solar, wind, and ocean energy sources; and space exploration.
Latest Event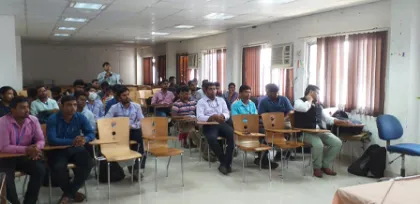 Swami Vivekananda Institute of Science and Technology conducts a seminar on 'Importance of Internships' as a part of Internship Day: Aims to build a culture of meaningful internships in Kolkata The Swami Vivekananda Institute of Science and Technology conducted a seminar on internships on 07.08.2019 in their college. All India Council for Technical Education (AICTE),…